Webinar Series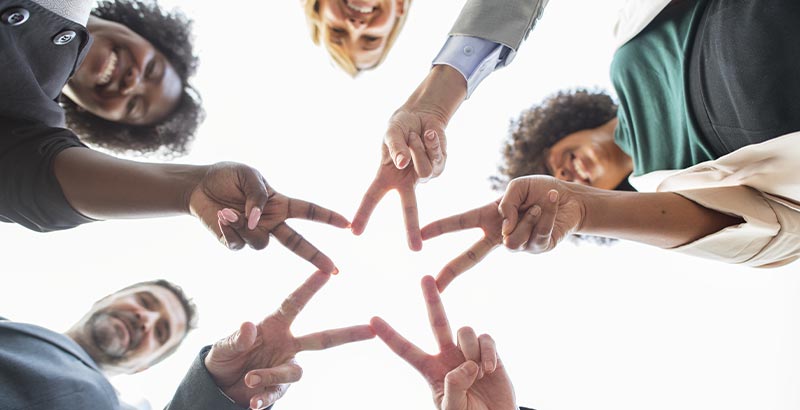 At Starfish we use our integrity and insight to bring leaders – and aspiring leaders – together with organisations who share their values. We deliver board level recruitment with purpose, sustainability and influence. We want to strengthen the connection between the recruitment of great leaders and social change and are as experienced at working with senior executives as we are with non-executive leaders to achieve this. 
Supporting candidates through a recruitment process is very important to us and we are therefore running a series of webinars, with partners City CV, aimed at supporting both established and aspiring leaders. The individuals we support range from mid-career professionals to top executives, CEOs, non-executive directors, and members of the board.
If the webinars are something that you're interested in, please do visit the links below for more information and details of how to register.
Career Masterclass: Becoming a Non-Executive Director – Personal branding and interview skills
Wednesday 1st December 2021 | 12pm – 1pm GMT
Career Masterclass: Getting the best out of your career
Wednesday 19th January 2022 | 12.30pm – 1.30pm GMT
Career Masterclass: Enhancing your CV & LinkedIn Profile
Wednesday 2nd March 2022 | 12.30pm – 1.30pm GMT
Career Masterclass: Preparing for an interview – what you should be thinking about
Wednesday 13th April 2022 | 12.30pm – 1.30pm GMT
DEI Masterclass: Sorry, not sorry: Why women apologise too much
Thursday 26th May 2022 | 12.30pm – 1.30pm GMT
The webinars will be delivered by Victoria McLean, Founder and CEO of City CV, and one of the senior consultants at Starfish Search. In a live Q&A, we will answer your specific questions relating to you and your career.