We're delighted to launch Starfish, a brand new board level search firm with purpose. We know there are as many senior, skilled people out there who want to take their social conscience to work as there are organisations looking for them, whatever the sector. Our job is to bring them together.
We're focused on exceptional search, delivered through expertise and our strong focus on quality, people and outcomes. As part of Starfish, we are pleased to present The Network which will bring leaders together to discuss the big issues facing society, and how they can prepare for them. We will be holding these events at our partner The House of St Barnabas. Watch this space for more.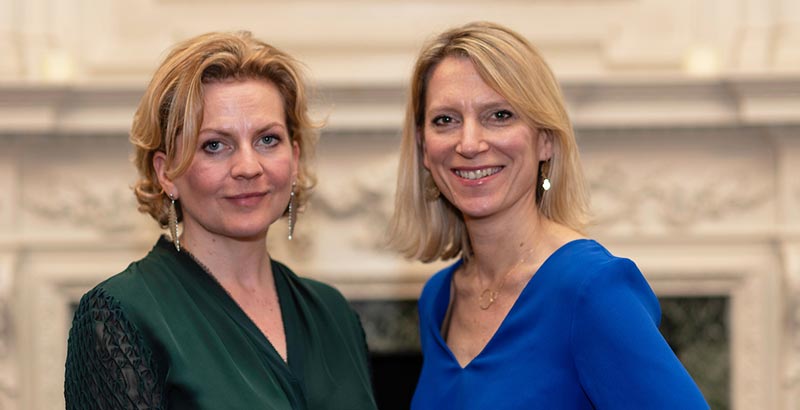 Social sector needs to stop thinking in tramlines when it comes to recruitment and talent development urges new search consultancy
The social sector needs to embrace full spectrum recruitment to find and retain the best talent for progressive roles. Juliet Taylor, who has been involved in executive search and people development in the social sector for 15 years, is calling on social sector organisations to move on from the narrow "tramline" approach to recruitment and talent development and embrace a "full spectrum" approach that makes the most of the breadth of talent and motivation available, particularly amongst millennials and Gen Z. If they don't fully embrace change, they risk losing out to progressive businesses who have put purpose and diversity at the heart of their recruitment approach.
Starfish, a brand-new recruitment consultancy launched today by Juliet, is going to be running a series of safe space events aimed at senior leaders in the social sector to highlight trends, and debate the benefits and barriers of adopting a more open approach to recruitment and development and talk through the issues they face in their own organisations. Speaking about the initiative, Juliet said: "We live in a full spectrum world but when you look at the senior leadership teams and trustees in many social sector organisations, they still seem to see the world between the narrow tramlines of their own experience and networks.