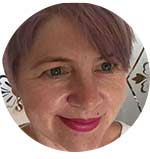 Karen Shawhan, Senior Lecturer in Healthcare Leadership and Management, Alliance Manchester Business School.
We placed Karen as a Trustee of With You and she joined the Board in January 2023.
Why did you want to join a Board at this stage?
I trained as a nurse and I derive a lot of satisfaction from making a difference in a meaningful way. Becoming a trustee of With You has given me the ability to get closer to services again.
I also have more time and capacity to commit to something I have a personal interest in, this isn't about building up my CV for the sake of it. It's a privilege to be part of an organisation and shaping it for the future. You get to expand your networks and it's great to meet trustees from other sectors. Difference is good. It's really intriguing and stimulating to be part of a national charity.
Reality versus expectations
Communication outside of the Board is really important as you're part of a live organisation and maintaining conversations outside of the Board meetings is essential. Ask the trustees about how the business is done outside of the Board, ask practical questions. I hadn't quite appreciated how actively involved you are outside of Board meetings.
Not having worked in services for a while has helped give a sense of distance from the operational aspects. It's important to bring a sense of what is reasonable, fair, proportionate and balanced, as well as appreciating the tension between bringing assurance and future gazing.
What advice do you wish you'd received before starting on this journey?
Be honest about what works and what doesn't – be clear on your own level of commitment and motivations for wanting to take on a board role. Start with an honest self-appraisal and know areas of your own development as well as the skills you can offer. It's okay to say you want to develop a skillset that aids your development as you're also giving the Board a lot of your experience and insights too.
What advice would you pass on to someone starting out on their NED journey?
It's really helpful to understand the context of the trustee role and the responsibilities is really key to taking on the role. If you can, try to speak to colleagues in your network who have board experience and ask them what they wish they'd known when they were considering taking on a trustee role.
Be passionate, care about the organisation, it's not your personal platform or self-interest, you're in service to the organisation.
---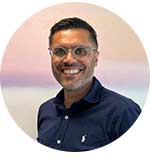 Dr. Harpreet Sarna, Medical Director, Vitality
We placed Harpreet who joined the Board of With You at the end of January 2023.
Why did you want to join a Board at this stage?
I had wanted to join a Board for a little while and was looking for the right organisation.  The opportunity to join the Board of With You was perfect – they were looking for someone with senior clinical and commercial expertise, who can navigate complexity and provide strategic direction to a changing charity.  I was especially drawn to With You because I feel that those struggling with mental health and addiction challenges don't always get the attention and support they deserve.  I had been at Vitality for around 18 months, and this was the right time for me to apply to With You; I felt ready and wanted to give back now and I had the time to commit.
Reality versus expectations
I'd spent time with some NEDs in at Vitality and thought I had a good understanding of this role oversight but was unsure what to expect from role of a trustee.  Would it be similar to being a NED in a large, complex insurance company, or would there be a 'lower level' of governance? It was very much the former – incredibly professional, trustees with incredible expertise drawn from a wide range of backgrounds, all very purpose driven.  I was uncertain how I would manage a role that was, as was described to be by an experienced NED and trustee, 'eyes on, hands off', and how I would cope remaining close to things with less contact than I'm used to. Everyone at With You has been so welcoming, and I joined at the same time as Karen which helped.  Just because this trustee role is voluntary, there is no less focus or dedication to governance and oversight of With You– trustees provide robust, critical and helpful challenge to the Executive team, asking the right questions at the right time. As a c.£70m turnover charity, you have to be on the ball.
It's been fascinating observing the relationships and the constructive challenge that exists between the Chair and Chief Executive, and the role of the Chair more broadly.  Chairs have an incredibly broad technically skillset, depth of professional experience, and deft communication skills.   – Some friends, who are not trustees or NEDs, have a misperception about the role being not involved and, therefore, not intellectually challenging or stimulating; my experience has been the opposite.  You share the successes and failures of the organisation, and at a charity like With You we are collectively striving to do the best for those needing to use our service. It's a demanding role, and I am learning a lot from other trustees and wider Board members.
What advice do you wish you'd received before starting on this journey?
If possible, arrange formal or informal mentoring from a NED or trustee, perhaps from your current organisation – this is especially valuable if this is your first trustee role.  When in your day job, actively shift your mindset and approach –try to think like a trustee, and consider what challenge is required.  For those looking to undertake a trustee, I really recommend the Charity Commission's guidance documents.
What advice would you pass on to someone starting out on their NED journey?
As soon as you join, or even before, spend time connecting with the other trustees and the wider Board.  You want to get a clear understanding of structures, financials, strategy, culture, and the pressing issues.  A good source of information will be recent Board papers.  After joining, endeavour to spend time with staff across the organisation, virtually or (better still) face-to-face.  Be ready for healthy debate, value your opinion (so speak up!), add value, and enjoy!
---