Climate – Talent 20 with The MJ
Councils across the country have now declared a climate emergency and those authorities who have not yet passed declarations are placing far greater emphasis on tackling climate change. COP26 demonstrated local government's passion, influence and pragmatism and councils continue to lead pioneering work to achieve net zero carbon emissions. In this feature, we celebrate the achievements of twenty officers recognised for their commitment, skills and creativity in their work to achieve net zero carbon emissions and slow global warming.
To view the article please the image below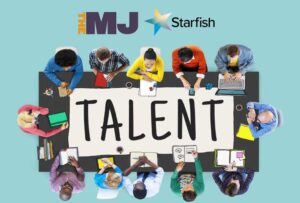 Embracing flexible working: Benefits and barriers in the voluntary sector
We each have our own experiences of flexible working – as individuals and as leaders supporting our teams to work flexibly in order to support inclusion. We know from these experiences that there is no magic formula for successful flexible working: it's different for each organisation and individual. It's not always easy to make it work. What's most important is to start somewhere.
Emerging from the pandemic people are interested in implementing more flexible working arrangements in their organisations. The subject is now particularly important given the changes to the way we organise work and the need for a more inclusive culture. As this report explores, the voluntary sector culture does not always lend itself to flexible working. It is important to note that this report is relevant to all organisations looking to fully embrace a culture of flexibility; this report gives some very practical examples of where positive change has happened and recommendations on how to improve things.
To view/download the full press release please click here.
Webinar Series
At Starfish we use our integrity and insight to bring leaders – and aspiring leaders – together with organisations who share their values. We deliver board level recruitment with purpose, sustainability and influence. We want to strengthen the connection between the recruitment of great leaders and social change and are as experienced at working with senior executives as we are with non-executive leaders to achieve this. 
Supporting candidates through a recruitment process is very important to us and we are therefore running a series of webinars, with partners City CV, aimed at supporting both established and aspiring leaders. The individuals we support range from mid-career professionals to top executives, CEOs, non-executive directors, and members of the board.
If the webinars are something that you're interested in, please do visit the links below for more information and details of how to register.
Career Masterclass: Becoming a Non-Executive Director – Personal branding and interview skills
Wednesday 1st December 2021 | 12pm – 1pm GMT
Career Masterclass: Getting the best out of your career
Wednesday 19th January 2022 | 12.30pm – 1.30pm GMT
Career Masterclass: Enhancing your CV & LinkedIn Profile
Wednesday 2nd March 2022 | 12.30pm – 1.30pm GMT
Career Masterclass: Preparing for an interview – what you should be thinking about
Wednesday 13th April 2022 | 12.30pm – 1.30pm GMT
DEI Masterclass: Sorry, not sorry: Why women apologise too much
Thursday 26th May 2022 | 12.30pm – 1.30pm GMT
The webinars will be delivered by Victoria McLean, Founder and CEO of City CV, and one of the senior consultants at Starfish Search. In a live Q&A, we will answer your specific questions relating to you and your career.
Starfish launches The 50NED Challenge
Today, Starfish launches The 50NED Challenge. Coinciding with the start of Black History Month, our aim is to help to contribute, 50 'boardroom ready' first time non-executives by the end of 2023: our hope is that, by setting ourselves this target, we can do our bit to break down the barriers that exist when it comes to getting appointed to board roles without having any board experience. We want to encourage and support would-be non-executives from all walks of life who want to join boards, but simply don't know how to access opportunities and get started.
Our 50NEDs microsite is free to use and contains honest articles and materials to help support would be non-executives as they start their own journey to getting a first board role. We also have a series of videos of non-executives sharing their advice and personal journeys. We hope you find it insightful and informative.
https://50neds.starfishsearch.com or click the link below.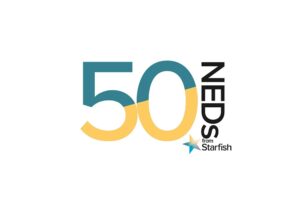 Talent 20 feature in the MJ magazine
Starfish Search is passionate about spotting, supporting and developing talented local government officers with potential. In our second Talent 20 feature, published in the MJ magazine, we are delighted to place a spotlight on another twenty local government leaders of the future, this time focusing on children's and adult social care, education, communities and public health.
To view the article please the image below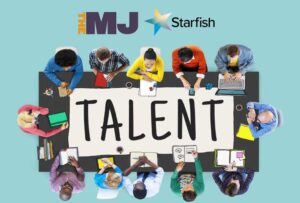 Driving Change in Diversity, Equity and Inclusion through strategic HR

Starfish Search is delighted to be supporting the Charity HR Network (CHRN) autumn conference.
Driving Change in Diversity, Equity and Inclusion through strategic HR.
Date: 23rd September 2021
For more information on this event please visit, https://www.chrn.org.uk/what-we-do/chrn-conference-2021/
Our session is entitled DEI and the brain – Kate Pearlman-Shaw (Clinical Psychologist and Associate at Starfish Search) and Katy Giddens (Director, Starfish Search) will lead this session.
NCVO and ACEVO join forces to support charities on flexible working
A new working group to look at the issue of flexible working in the charity sector is being launched by membership bodies NCVO and ACEVO with support from Starfish Search.
The issue of flexible working has become all the more crucial due to the rise in home working during the pandemic. A recent survey of charity professionals found that 90% wanted flexible working to continue long-term, and 43% said that they would never apply for a job that was entirely office-based. Yet, the research also raised concerns, with 72% admitting they worked longer hours at home and that boundaries between home and work were a challenge.
The working group will address some of the barriers and stigma about flexible working as well as sharing examples of good practice across the sector. It will be chaired by Becky Hewitt, former CEO of Changing Faces, and will include up to ten members from across the voluntary sector who have a diversity of experiences and views to share. The group will report their findings later this year, which will include signposting to key resources on flexible working to support voluntary organisations.
To view/download the full press release please click here.
Talent 20 Article
Starfish was very excited to be able to champion the upcoming talent in the local government sector with this feature we wrote for the MJ magazine, highlighting 20 rising stars in the Place portfolio of services.  We will run more of these in the coming months, focusing on different areas of local government.
To view the article please the image below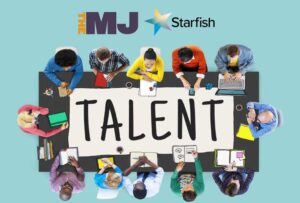 Senior recruitment in the social sector: what to expect
As we emerge from the crisis phase of the COVID-19 pandemic, organisations are once again starting to think about the future. 
For many, May and June 2020 will present the first opportunity to take stock and assess the impact of the coronavirus response, while starting to plan different scenarios for the remainder of the year. For others, the remaining Spring months offer the opportunity to progress recruitment to critical roles that was originally planned for February and March. 
We have continued to support our clients throughout the lockdown period. Our three key messages for organisations who are considering recruitment to non-executive, Director and CEO appointments in the months of May, June and July are:
If you are a talented executive director looking for your first CEO job, this is your moment. CEO appointments in mainstream sectors or subject areas are still attracting a strong response. Expect to see fewer serving CEOs in the field; unless these candidates had planned a move for themselves in 2020 and were already open-minded to it, they may be less likely to engage with the idea of a move at the moment. 
Many leaders we have spoken to feel a duty to their current Board and are loyal to their teams. With fewer experienced competitors in the field, this is the time for talented executive directors to shine. If your organisation is open to a first-time CEO, you may have exceptional choice.
Expect higher numbers of applicants for senior executive roles. Although it is still too early for many organisations to count the true cost of COVID-19, uncertainty and nervousness within the workforce is nonetheless reflected in significantly higher applicant numbers. 
If you are advertising a role that has a mainstream role title, expect to receive a higher than normal level of interest. It is likely that this response will be drawn from a variety of sectors. 
While this may sound appealing to those seeking a cost-effective approach to recruitment, beware: within the higher numbers, we have experienced a much higher volume of candidates who have not given consideration to the organisation or context. 
While overall numbers are up, focused search is still producing the top contenders for jobs; effective and thorough screening is also essential. We anticipate further increases as we enter the Summer period, once it becomes clear that organisations are unable to continue employing the same numbers of staff.  
Searches for particular Chair and Board member appointments will take longer to complete. Overall, the market of suitable and available non-executives has contracted. This is because high calibre applicants who are already serving on boards are now being asked to increase their time commitment significantly, in order to help those organisations through the transition phase. For many, this will make it impossible to commit to a new role for the time being.  
The lockdown period has presented an unrivalled opportunity to access very senior people without the usual structure and boundaries of the working week. Paid non-executive Chair posts are continuing to attract a good response, subject to the usual considerations (financial health of the organisation, reputation and strategic priorities). 
Voluntary chair roles where the organisation is funded through contracts, membership or another comparatively stable source, are also continuing to attract high quality applicants in smaller numbers. 
All Chair candidates are taking their time to carry out additional due diligence and may require greater access to detailed information. Mainstream charities with a historical reliance on fundraising, for example, may appear to present a more mixed opportunity, especially while the impact on future income is yet to be understood. For this reason, our role as advisers and brokers on these appointments has become more fundamental. 
….
All organisations will need effective leadership and governance if they are to transition successfully out of the current period. They must have the right skills, experiences and perspectives at the top to make confident choices about the 'new normal', and to begin the process of planning for a new future. 
These appointments continue to require outstanding people with the vision, commitment and tenacity needed to take organisations, and possibly parts of the sector, forward. While current conditions mean there may be additional questions for candidates to ask, these roles remain outstanding opportunities to restore, revive, and deliver positive change for good.   
Can you really hire to roles in the Social Sector in such difficult times?
The last few weeks have seen more dramatic change and upheaval than many of us have experienced in our lifetimes, with limitless different personal and organisational reactions to the covid-19 situation as it has continued to unfold. Despite everything, organisations still need leaders who can help strengthen their response to the crisis, and transition out of it, whether new Board members, interim or permanent staff. 
We have been asked the question about when and if it is worth recruiting at the present time. Starfish Search has remained available to support the Sector during this period and our advice to those leading organisations, based on our own experience, recognises the unprecedented times we are in. Here are our top five observations:
While organisations choose to respond one way or another, response to this situation is personal. As one client put it, when deciding whether to continue hiring in such a fast moving situation "this is both everything and nothing". The nature of this particular stage of the crisis, and lack of precedent for it, has elicited the widest range of personal responses and about as many shifts in perspective and priority. The most challenging aspect of searching in these conditions is the requirement to connect with people at a time when there are so many different reactions, and before people can really see the light at the end of the tunnel. It can be hard to anticipate and takes skill, sensitivity and time.

     
Messaging needs careful thought. While we have been searching throughout this period, the style of engagement we have used has been different. Searches at the moment need to be framed in the current context, highlighting the hiring organisation's role and position. A strong focus on delivering outcomes for the organisation and those who depend on it, rather than the 'process' of recruitment, is helpful along with clear and honest messaging.

 
Professionalism will mean loyalty for many. Accepting and respecting values is everything when hiring at this precise moment. For some CEOs and Directors, it is not the right time to consider a move although many will happily start the conversation and forge links. Those who had planned to make a move this year, pre coronavirus, are engaging well and searches are moving because of them. Those who can see how their organisations may transition out of it are also engaging, although it may feel like early days. The real test lies in the ability to secure commitment from top candidates. Many feel a strong sense of duty to their current organisations and teams. When leaders have been furloughing staff, they are naturally concerned about the ethics and optics of recruiting at the same time. But again, the situation is moving quickly.
Time and access is on our side. Longer timescales are giving people the mental space they need to consider a new opportunity properly and at a pace they can manage as they lead organisations while juggling work and home lives. Technology – such as Zoom – has made it easy to engage with people meaningfully despite social distancing measures. In some instances, engaging with people outside of the confines of a traditional office environment have made for a richer connection, and of course, we are all expecting the practices of old to change for good. As ever, flexibility in the process is helpful. Levels of accessibility at the moment are exceptional making this a productive time to hold conversations with people about their current experience and pressures, along with their plans for the future.

   
Proceed with non-executive search. Levels of availability, combined with the emphasis on good governance and stewardship to steer the course make this a good time to search for non-executives. Bear in mind that highly effective non-executives with existing board appointments may be in increasing demand by their current boards as the impact the coronavirus crisis starts to become clear, and the route out of it. Some non-executives may find that, after all, they are not in a position to consider taking on something new. For them, this is not just about the period of lockdown, but about being there to support the longer term future of their organisations.
Many organisations are holding off making decisions about hiring now for obvious reasons – they are still in crisis mode, are experiencing major financial and broader uncertainty, or are simply not yet in a position to prioritise particular posts. But it is, for many, a question of time; as the situation evolves, organisations and the sector at large will begin the process of transition. We will all have a role to play in shaping the 'new normal' and building the future together.
However, others will need to and want to proceed with recruitment for key roles at the present time and there is no need not to, so long as the process remains sensitive to the circumstances. Flexibility is key. Some searches will move slower than others depending on the role or even the prevailing values within that community. But all search can succeed with sound and realistic planning and an authentic focus on engagement and connection.